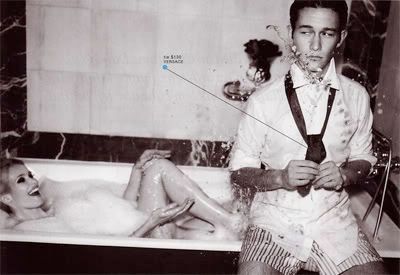 [Image: Ellen von Unwerth, US GQ, April 2008]

40 year old Claudia Schiffer evidently made some kind of Dorian Gray pact in her late 20s, and Joseph Gordon Levitt, bless his heart, still looks about sixteen.

They're great photos though. Someone on thefashionspot forums scanned them here [scroll to the end of the page].