How amazing does Eva Green look in this Mont Blanc ad? I saw one of the watches ads a few weeks back, didn't make much impression on me, but this one [for their jewellery] is stunning. Very Bond-esque. Way better than that ill advised dark lipstick and hippy/witch look she was given for Dior Midnight Poison.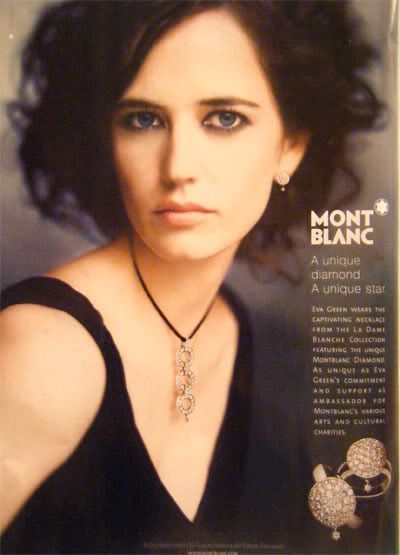 [Image: scanned from April Harper's Bazaar]

I could pretty much look at Eva Green all day. I think she and Justine Frischmann are the only two women in the world who could turn me.