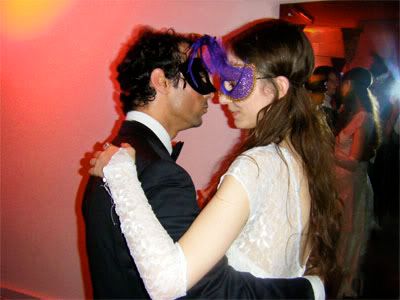 To celebrate the Spring Equinox, The Last Tuesday Society convened in Covent Garden's Historic Arts Theatre for an incognito night of music, food, alcohol, and unabashed glamour. Among others, The Broken Hearts spun the tunes while an eclectic and gloriously clothed crowd danced, posed and cavorted the night away. And they all looked bloody wonderful.

Among the revellers was Lucy Wills from Glamour Kitten, selling a selection of her vintage jewellery. I bought these earrings for £15 [they're £12 on the website]: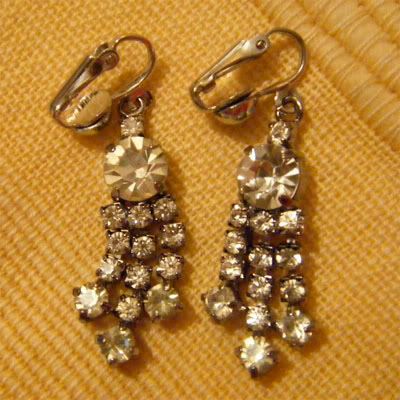 Love the fastenings on them - much more comfortable than normal clip-ons. Lucy also has a couture/ethical/reused jewels service called Seraglia - more details here.

Here's more photos from the night.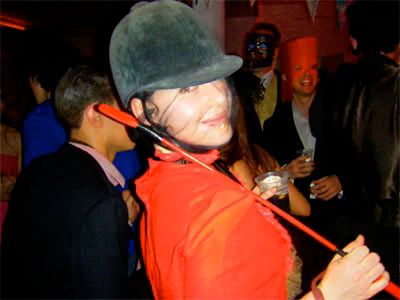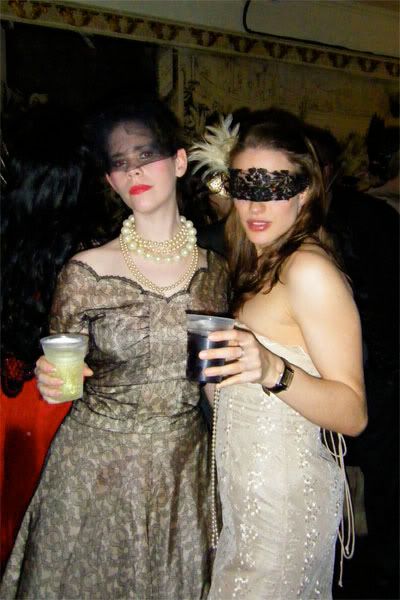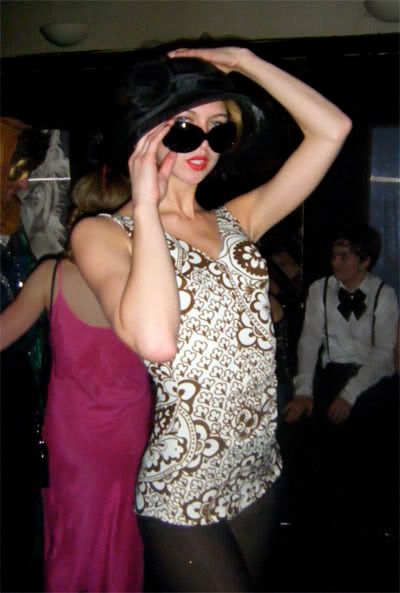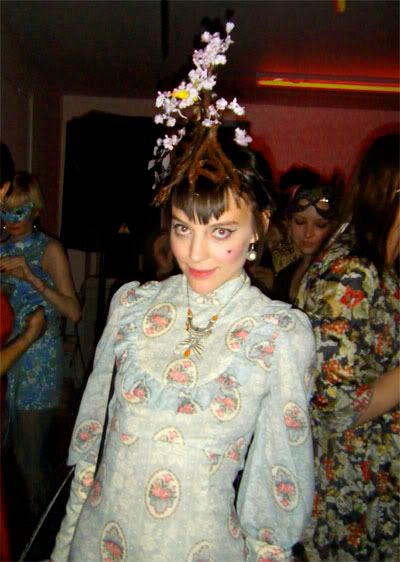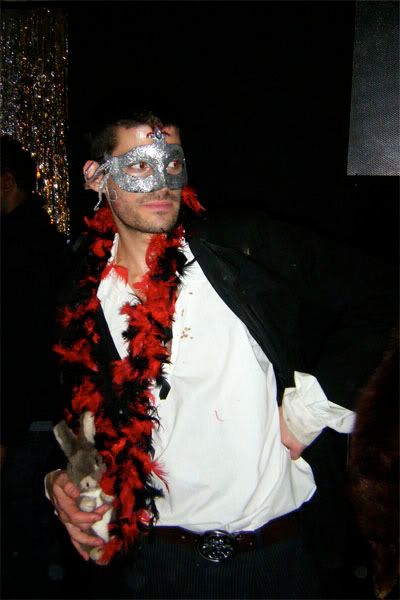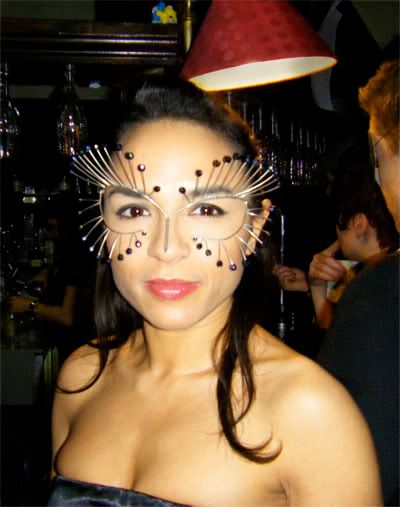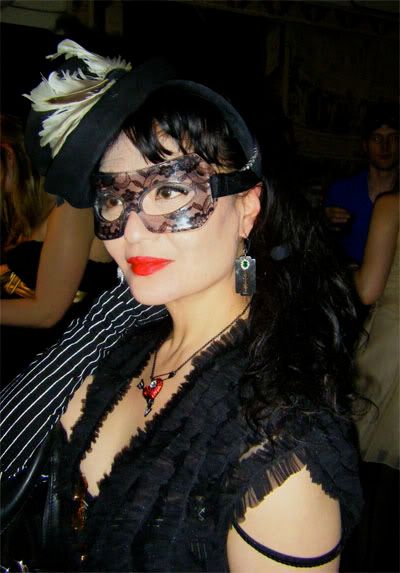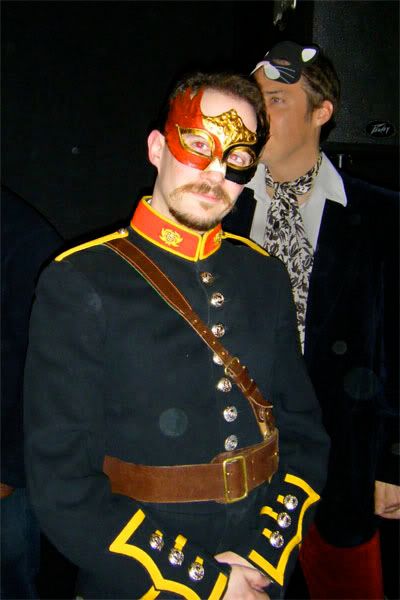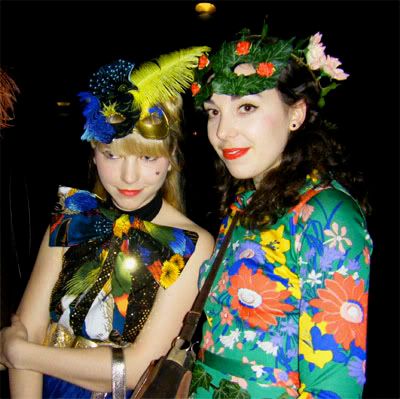 And this is my mask. Made from a scrap of lace and two chocolate box giftwrap ribbons. I wore it with this tasselled black dress.