Everytime I've gone shopping lately, I've come home with a new black dress. It's not intentional, it just keeps happening. With that in mind, I like Osman Yousefzada's capsule collection for Mango. I like him generally but didn't think it would appeal - black dresses one and all, highlighted with plasticky looking gold or dull metallic ultramarine, didn't sound the most inspiring thing. Looking at them the other day though, they're pretty good, albeit overpriced [£80 is too much for dresses like these - nice as they are, they look very high street]. Really, really well-cut. Actually, one of the cheapest ones is the most attractive, a terrifically sharp black racerback column with a tiny waist accentuated by ruffles. Getting the thing on is rather like reverse escapology, but it's worth it.

His main A/W 08 collection upsets me though. It ranges from the uncomfortable to the unspeakable. He's gone and decided that matadors and Latvian figure skaters are the thing, and the clothes are horribly literal. Oh god.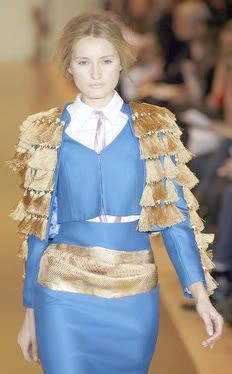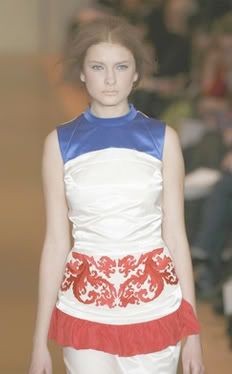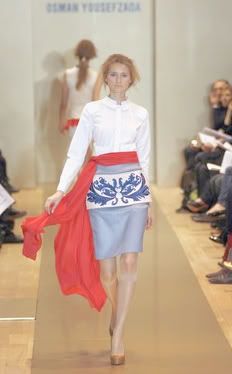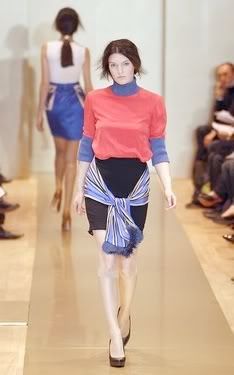 [Images: Kirk McCoy, LA Times]

The best of the collection is uninspired and dated looking, and some of it is deeply, deeply unattractive. Not a fan of the cheap-looking satin. I hate the palette - and I suspect there will be a lot of these awful salmon and aqua colours around in the coming months.