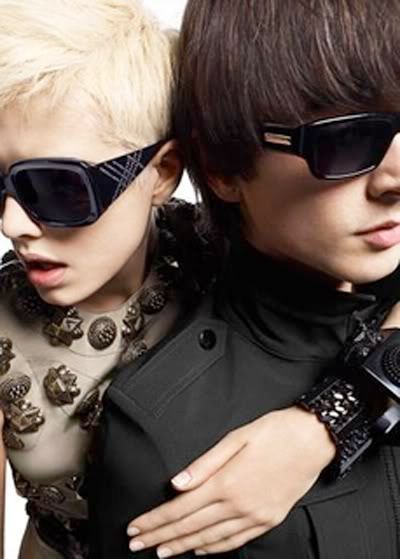 Never thought I'd see this [before January of this year, anyway]. Eyewear shot from the Burberry S/S 08 campaign. Most over-exposed model ever - she of the 'kooky' wonky limbs and slack-jawed angry-eyebrowed perma-pose... draped around Martin of Selfish Cunt [alias Best Rock 'n' Roll Frontman In London], the pair of them decked out in posh togs.

Every cloud has a silver lining.

At least Peaches Geldof isn't in the photo.

Question: If Agyness had long hair, how much attention/how many bookings would she get?