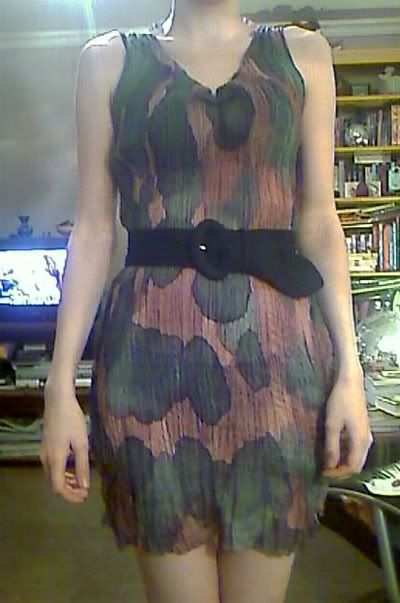 This is what I spent tonight doing. Once a big crinkly Indian silk scarf of my mother's. A slit across the middle, and some strategic pinning later, and this is where it's going. I guess I'm aiming for somewhere between Prada's liquid prints and green and purple S/S 08 palette, and Marios Schwab's soft structural shapes.



Marios Schwab S/S 08



Prada S/S 08

Haven't sewn it together yet, so that's work for tonight and the weekend.

Runway images: Style.com

P.S. It goes without saying I will be finding some kind of under-dress option once this is done. Tempted to cut wide stripes out of a black vest for graphic, sheer/not-sheer approach.