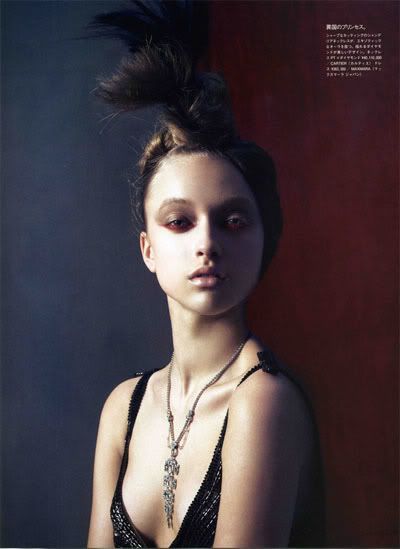 I love these images from the May issue of Vogue Nippon. On one level they make me think of Vermeer paintings - the colour and the poise are incredibly painterly, each colour seems to have been painstakingly mixed and crafted, not snapped [and, I guess, photoshopped].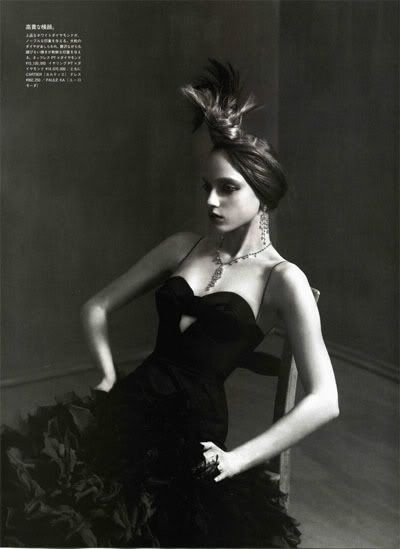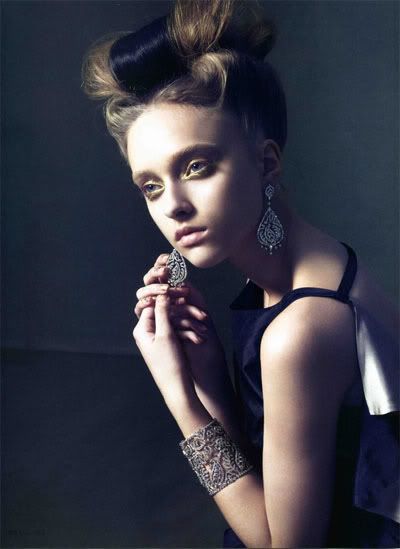 [Images: Yasunari Kikuma for Vogue Nippon, scanned by Linka-Lebedeva in Livejournal/Foto_Decadent]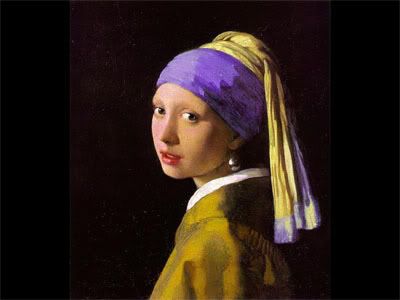 [Image: Johannes Vermeer]

They also make me think of Nancy Cunard - they have something distinctly late '20s / early '30s about them, and the hair fashioned into a turban-like headdress is something I think she would have wholeheartedly approved of; the photos seem to tap quite strongly into early twentieth century society's well-meant [if rather patronising/insulting - circle as appropriate] fascination with what they deemed the exotic.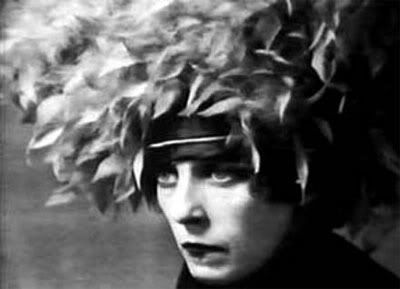 [Image: Curtis Moffat]