Today I was sent the photos from Sunday's shoot.

It was fun looking so completely different... we had to walk back and forth from the location to the flat where I got changed, along Hackney Road. At first I felt more self-conscious about that than anything else - close proximity to a chap with a camera justifies any look, but just walking along a high street on a Sunday morning in 5-inch wooden heels and pink hair, totally out of context, I felt a bit awkward... until I realised even if I saw anyone I knew, they wouldn't recognise me anyway. It was funny seeing people lurking surreptitiously behind the photographer, taking their own photos. There were lots of little kids at the farm who didn't know what on earth to make of my get-up.

It feels like a very odd, severe look for me, but that was what the stylist, make-up artist and photographer were going for, and they were happy with the results... as for me, I had a triffic day.

I wish I could have kept this dress....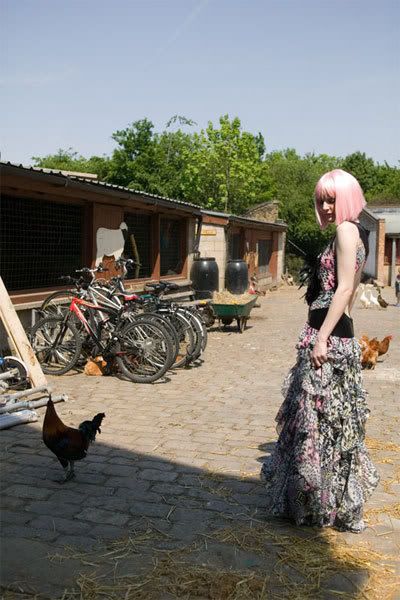 More photos beyond the cut.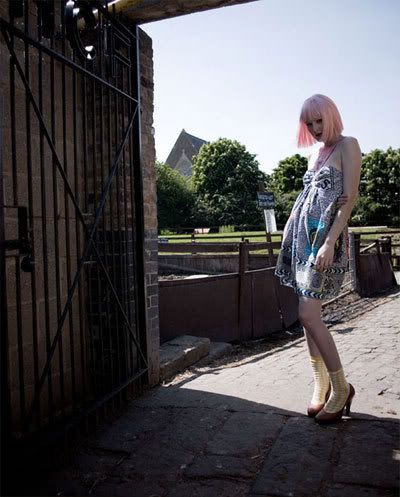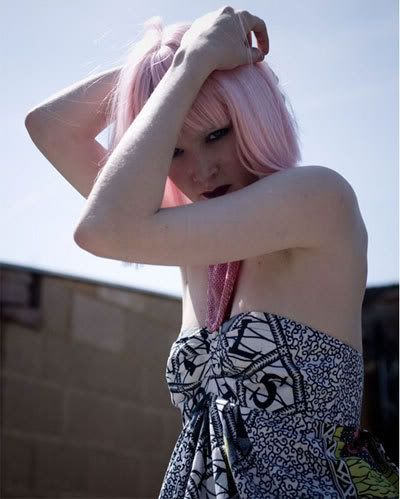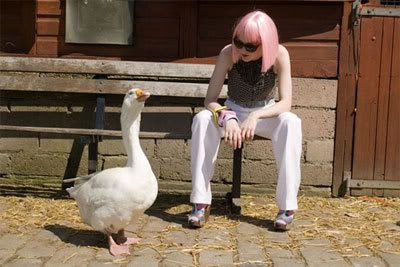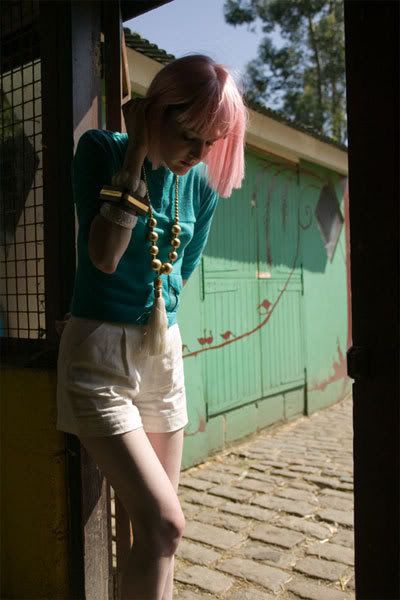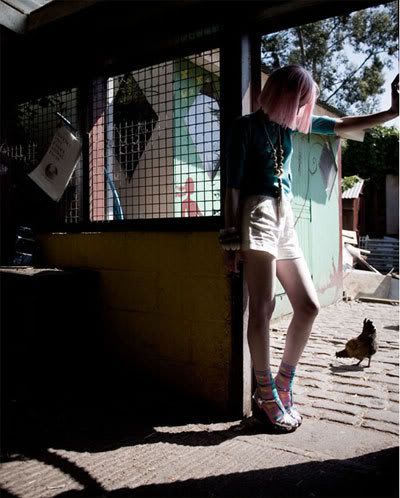 [Images: Kurtay
Styling: Kasey Noziskova
Make-up: Laurey Simmons]