I needed a new pair of trousers, something skinny and cigarette-like. So naturally on my birthday at the weekend I went shopping, and bought a bunch of dresses and a jacket. Let it never be uttered that I am not possessed of logic and wisdom.

Sadly my camera was uncharacteristically uncooperative, so some of these photos are somewhat overexposed. Man Ray I am not.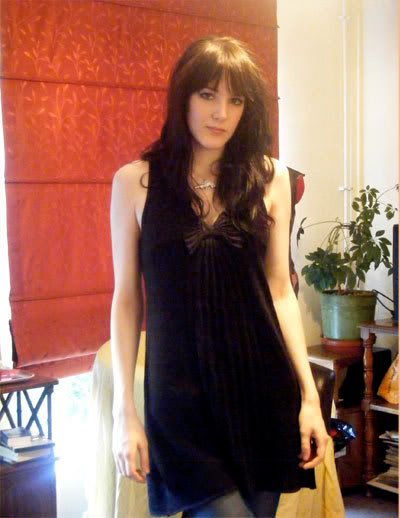 I love this knit dress by Japonica. The bow detail is cute and it's unbelievable easy and comfortable, even in sticky weather like this.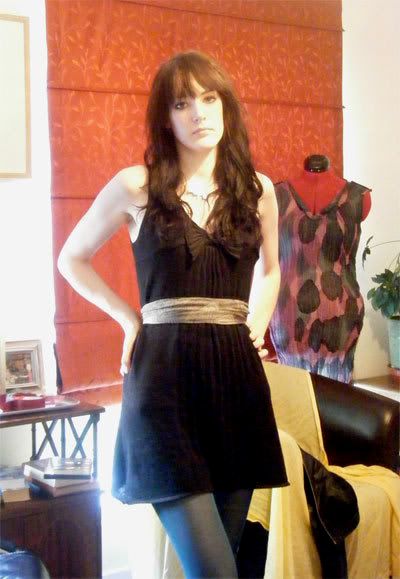 Belted with an ancient Liberty silk scarf [sadly my camera wouldn't pick up the pattern detail, it's very wispy and delicate]. The bump on my leg is me realising I need to be careful which lingerie I wear with this dress - anything involving knots and ties clearly won't do. Live and learn...





A cute shirt-dress from whereareyounow. Most shirty things on me look a bit stiff but this one is made of really nice, almost degraded cotton. Soft soft soft.





I had told myself I would not indulge in the trend for stars, as it can look quite teenage, but gosh I love this Reko dress. I can wear it anywhere, and the top part is double-lined so it holds its shape well and doesn't feel flimsy.





Dreeeeeeeeeeeeam. I have wanted a leather jacket for years, and never ever found a second-hand one that fit me [they're all cave-like on my frame]. God bless Topshop for this butter-soft little lovely.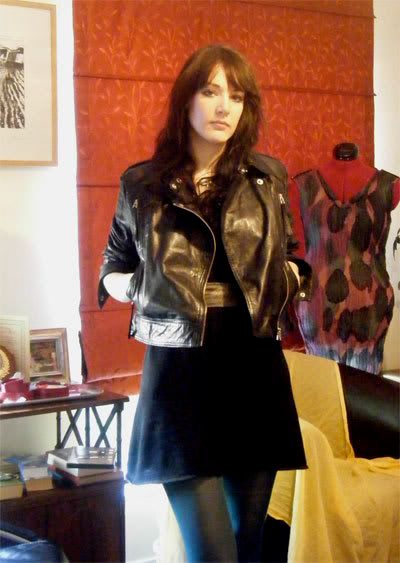 I don't want to take it off. I wore it to lunch today in the clammy afternoon heat, and it was gorgeously comfortable, not too warm at all.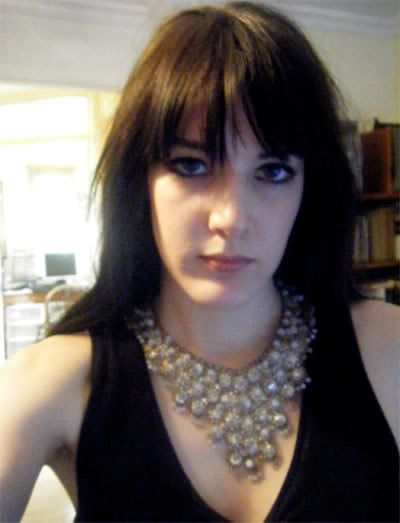 The odd one out. I didn't get this necklace at the weekend - got it a few weeks ago at a vintage fair in Notting Hill but haven't had much chance to wear it yet. It's good with silky camisoles and lacy/crochet v-necked tops. Not as heavy as it looks...