It was my birthday on Saturday. In past years I've had very silly picnics and booze-a-thons, but it's been a pretty difficult few weeks and I just felt like spending it with my family.

And shopping.

I'll post my purchases later, when I've photographed them. Meanwhile, a post about my lovely dad's birthday present to me - I spent a happy hour in my favourite umbrella, swordstick, cane and life-preserver emporium, choosing my present.




I picked out two umbrellas - a big one for dark, rainy days, and a small one for toting about town when the weather is less inevitably filthy.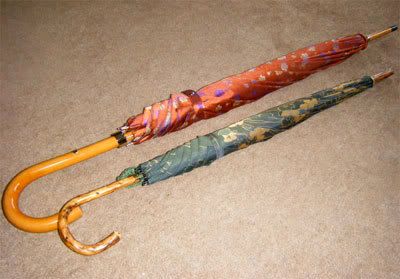 The little one: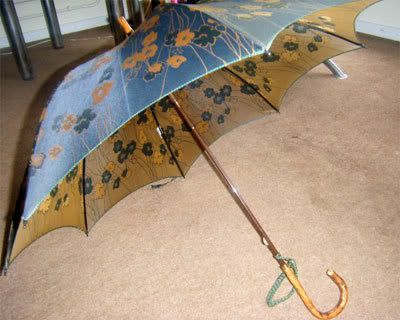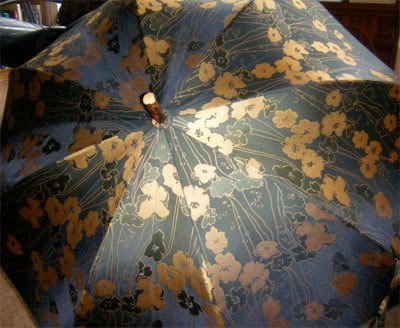 It makes me think of Gustav Klimt paintings and the endless joy of school days at the back of the classroom, armed with a shakeable gold pen and a shiny new exercise book.

And the big one: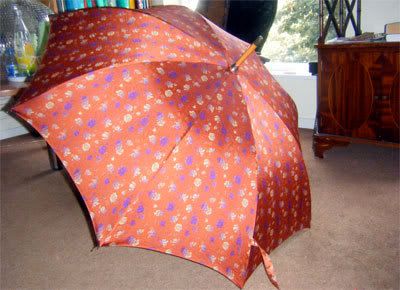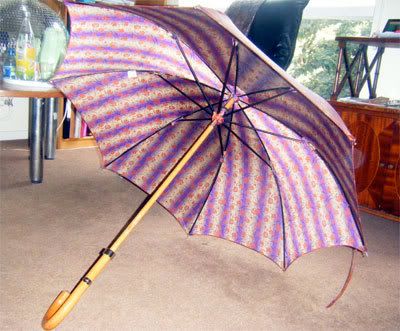 The photo doesn't do it justice - it's got a nice weight to it, with a wooden shaft and exquisite thick silky fabric which shimmers beautifully in the sunlight.

Two of my favourite things about JS&S:

- they can put together a semi-bespoke umbrella for you, for little more than the standard brolly price, because they keep the heads and frames in their workshop downstairs. I very nearly plumped for a Quant-patterned brolly with a crimson resin parrot for a handle, but they hadn't the parrot head in stock.

- they stamp their larger brollies with their beautiful silver nameplate: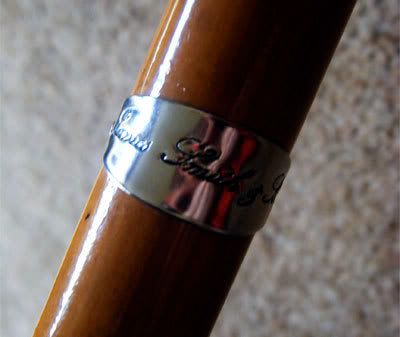 I think I should start naming my umbrellas.

This concludes my umbrella geekery for this week.