Since I started cleaning out the room I use as a wardrobe, I've found all sorts of stuff tucked away in cupboards and corners. Like a whole drawer of my mum's old shoes [nearly all quite dusty and worn out, so they got chucked out], mad old computer bits from the 80s [with plugs the size of Venezuela], gossamer-sheer Liberty scarves [that refused to be photographed identifiably] and and boxes of my dad's old brass cufflinks.

I also found these little treasures: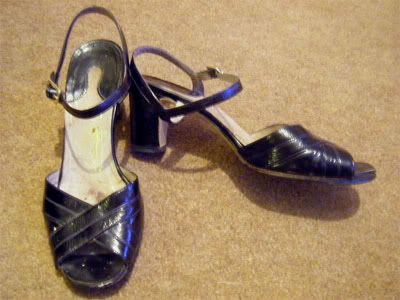 My mother's old Salvatore Ferragamo shoes, from the early/mid seventies. I showed them to her and she spent ten minutes waxing lyrical about them - "they're like bones, they're so well-structured, they've lost nothing since I bought them". She's not wrong. They're really nice, firm-looking patent, the straps and buckle still look great, and you can't see it in the photo, but the gold printed logo on the sole is still very visible. I wish I could wear them but they're two sizes too small for me. Sob.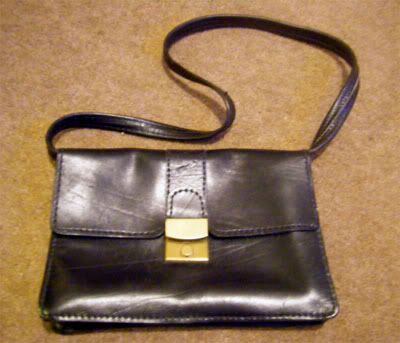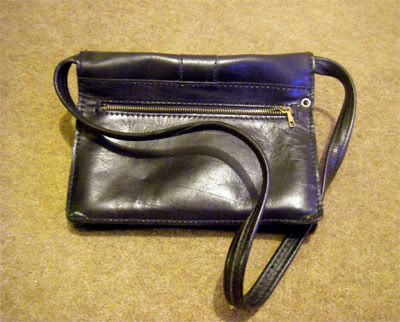 And an odd bag from Harvey Nichols, circa 1978. She said this was actually a men's bag [!] with a sort of wrist-strap on it, but she had a new strap sewn on so she could use it as a handbag. I am definitely keeping this one. Really nice clasp on it too, and a good zippy pouch inside.