I'm impressed, as ever, by Sonia Rykiel.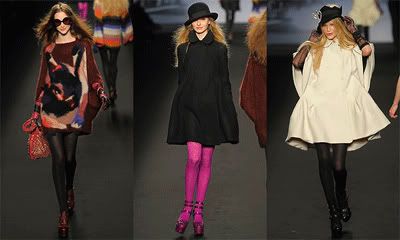 Her Fall 08 collection is as elegant and playful as ever. And while I love her simpler looks, like the boyish black suit below, I'm really keen on some of the patterns and prints she's using. Feminine and unusual, deeply wearable, and I love the colours she's using, offsetting autumnal shades with her trademark shots of bright colour.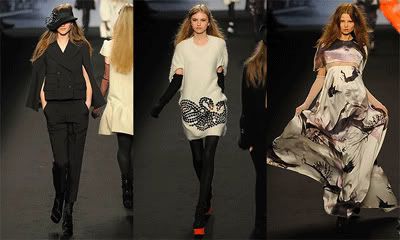 I also love Anna Sui's collection. My wardrobe is one of block colours and easily mixable prints; I usually stay away from manic prints, not least because they remind me of my ill-advised love for anything hippy-ish in my teens. But hers are so gorgeous and wilful and eye-popping, and enhance rather than distract from the shapes she's using. There's nothing dingy or throwback about any of it. I'm not sure how print-happy I'll get with my own wardrobe, but this does make me want to play a little, and I just want to dive into each of the colours, they're jawdropping.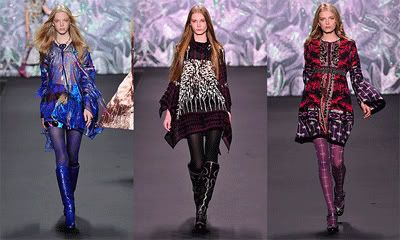 [Images: Style.com]