What are yours?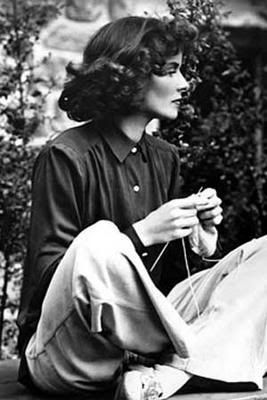 As well as my fixation with the perfect pair of skinny-fit tuxedo trousers, for years I have hankered after some dream wide trousers. But two things come to mind when I think of wide trousers:

- Katharine Hepburn, striding about in her trews with thunderous defiance, telling her studio bosses to stick it when they request that she clothe herself in ladylike skirts
- 'What Not To Wear' type shows, where middle-aged women are made to don characterless two-legged high street cotton sacking because they're supposedly too fat to show their legs

They can go very right, or very wrong. This is what I do NOT want: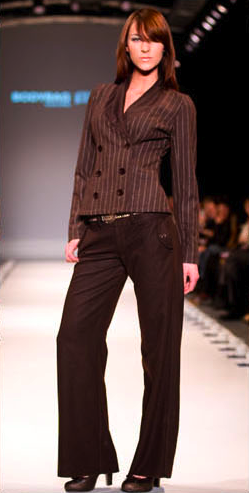 [Image: Industryfolio.com]

Wide trousers are meant to make a woman look statuesque, nonchalant but powerful - the kind of woman that glides through life wreathed in odourless cigarette smoke and cinematic shadow, knocking down her peers and subjects with dry quips and gusts of air from the movement of her eyelashes. They're meant to make your legs look like they go on forever. If they make a catwalk model look like the average woman on the street, they'll do precisely nil for that average woman.

I've got some nice black high-waisted ones, very tight in the waist, but I want some cooler, mannish ones too. When my dress-form arrives, instead of finishing the dresses I have started, I suspect my next sewing project will be a pair of heavy wool pinstripe trousers. Heavy enough that they can be wide and show some movement but not flap stupidly in the wind as cheap trousers do. Wide on the leg, medium-rise on the waist, with just the right amount of insouciant slackness on the legs. I'm not thinking Annie Hall and her kooky granddad dressing, though this admittedly has a separate appeal.

Mainly I'm thinking Madonna in the Vogue video - these trousers have hovered in my imagination for years -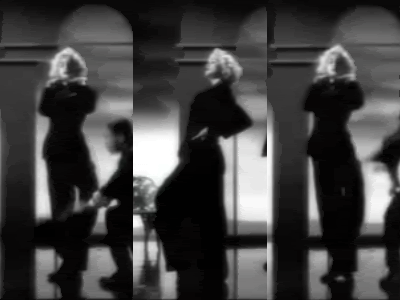 . . . and Irina Lazareanu in the current issue of Tank. The photo's not too clear, sadly, but these Paul Smith trousers are magnificent [pity I can't afford them]: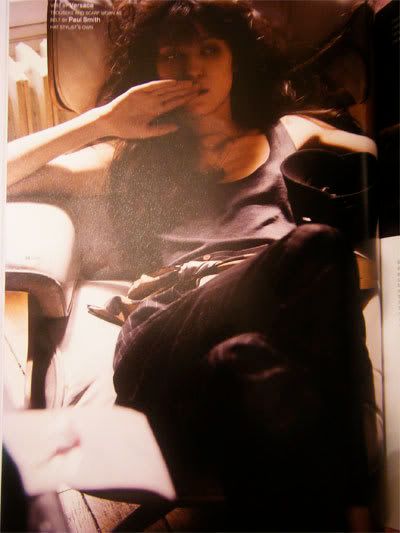 [Image: Stefano Galuzzi, Tank]

Pinstripe wool, some heavy machine needles and thread, and a couple of days of patience. How hard could it be?