Chanel No 5 was always my favourite scent, and until recently, the only one I wore. But I think it's time to shelve it.

...she says, having just got a new bottle of the eau de parfum for Christmas, and indulged herself with a tiny wee bottle of the pure parfum as well.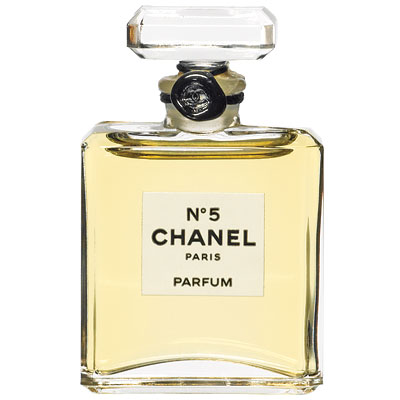 Wonderful and timeless as it is, I have lately felt the desire for a more unusual, less readily available scent.

I'm extremely selective about perfumes - I don't like the idea of them being produced in vast laboratories and sold to fit a marketing brief, as is the case with so much perfume [I'm reminded of a satirical quote in a book that I do not have to hand, so I will roughly quote it - "We want a perfume for a woman! What kind of woman? Every woman! Modern but classic... Confident, and liberated - but not too much so!.] And I loathe the phenomenon of the 'celebrity perfume'. I like the romantic idea of a company employing a 'nose', an olfactory auteur who creates scents inspired by a memory, a visit long ago, a palace, a souk, an old lover, a wish... someone who seeks out the best organic ingredients they can and makes something beautiful out of it. How much this comes into play with even my favourite perfumes, I don't know, but at least companies like Patou, Chanel and the fiercely independent perfume branch of the Sisley name [still held onto by the original family whose names are inscribed on every bottle] make a good show of it.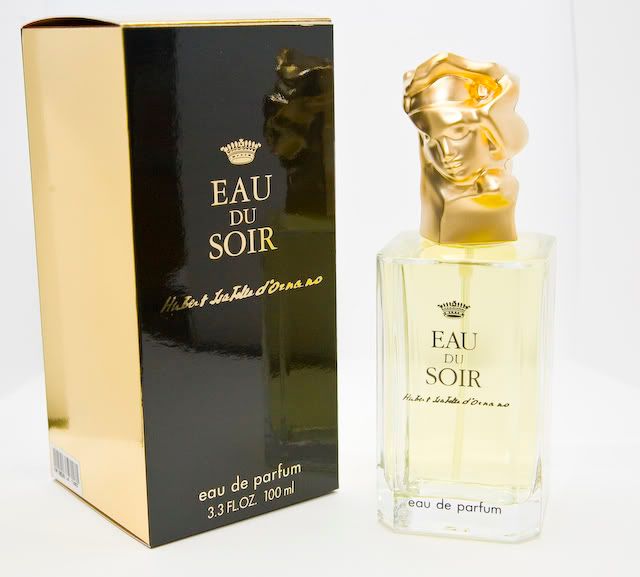 I bought Sisley's Eau de Soir a few months ago - a chance discovery after my mother brought back two tiny, inch-high sample bottles she found in a Belgian junk shop - the perfume had degraded a little, but not enough to quell my curiosity, so off I went to my nearest Sisley counter. I wouldn't wear it every day - it's too heady. But with certain occasions, certain dresses, certain shoes, certain people, it's just right. I wore it to a huge Christmas party where everyone was dolled up in 50s attire, and teamed it with a swooshy skirted, high-necked backless black & white Marilyn dress and pink patent peep-toe shoes, and quiffed hair. On holiday in Rome, too, it was just right for every day as I always dress a little more 'up' on holiday. And I love its simple bottle with the mysterious gold top. But it's too bold and uncompromising for me to truly love it.

The answer: Chanel's Les Exclusifs - the range that Chanel released a couple of years ago, comprising a few originals and six newies. I went looking for a bottle of No 5 parfum in Rome's Chanel store, and decided to try them out instead - any Chanel or perfume connoisseurs will already be well aware that the Exclusifs range can only be bought in Chanel boutiques, and come only as a 200ml Eau de Toilette. I think at heart I will always cling to Chanel perfume. My favourites are Coromandel and the very oldskool Cuir de Russie. The latter is dry and elegant and very grown-up, and I like it but think I might get slightly bored of it if I tried to wear it regularly. 31 Rue Cambon is one I can see myself liking in years to come, but not yet. But Coromandel has stolen my heart completely.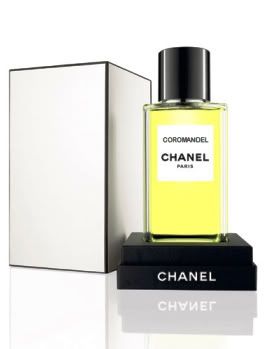 It's a strange, quixotic scent... very sweet, and at first sniff I wrote it off. But some of it rubbed off on my sleeve, and all throughout dinner that evening, it pestered me maddeningly. The more I inhaled it, the more I wanted it. It changes as you wear it, and for an eau de toilette, clings wonderfully - it doesn't fade off until you shower. It starts sweet and very perfumey, but within a few minutes of wear, it settles into your skin, and as the day goes on, it shifts and changes, and smells increasingly edible. It's remarkable - it's like it's alive. I've never smelled anything like it. And it's packaged with perfect Chanel simplicity - a sturdy, plain bottle with a spray and satisfying magnetic cylindrical lid, on a black card plinth under a stiff white cardboard box.

I will still wear No 5 when I want something very understated. But Coromandel... I am in love. £140 for a 200ml bottle, and I think it will be worth every penny. I can see myself wearing this for years.